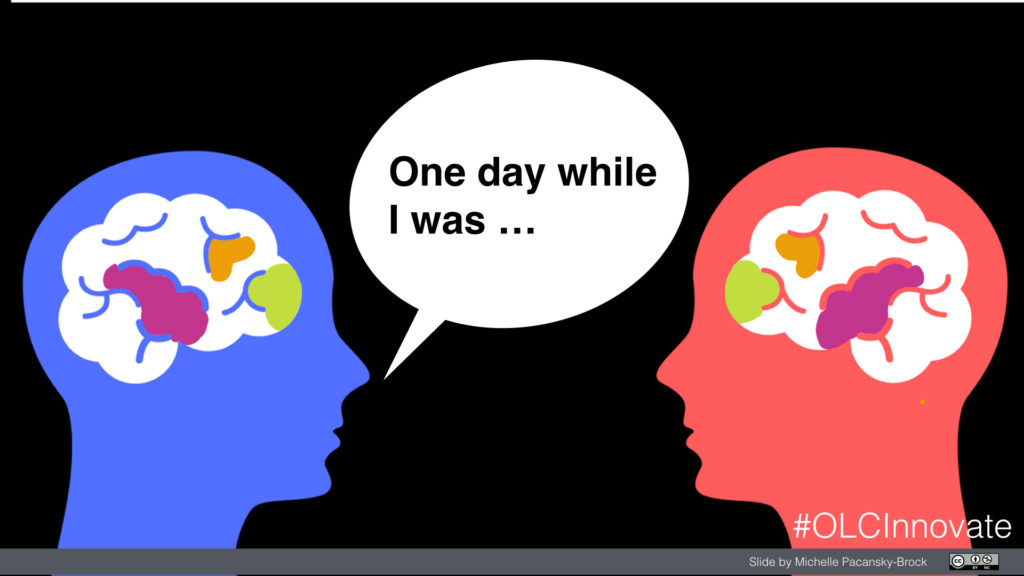 Earlier this month, I was invited to present a 7-minute lightning talk at the keynote session of OLC Innovate in New Orleans. I was asked to design my talk to frame the "Barriers to Innovation" conference track. This was challenging, to say the least. I chose to present what I hope was a compelling and thought-provoking question to the audience, "What are the barriers preventing students from learning out loud in online classes?" I had hoped to get more responses to that question via Twitter, but I did not get many.
My 7-minute talk is embedded below. If you would like to watch it, I would love to hear your response to the question in the form of a comment.
Like this post? Subscribe to my feed!