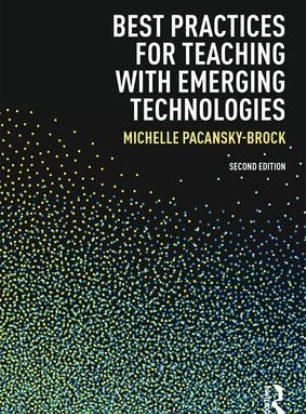 As you may know, the second edition of my book, Best Practices for Teaching with Emerging Technologies, published in May. This book is published by Routledge and the content in the book is covered under traditional copyright to the publisher. Through a special negotiation with my publisher, I am permitted to share 50% of each chapter with a CC-BY-NC 4.0 license. This means half of each chapter may be downloaded from the book's resource site (which is created and managed by me) in PDF format. The content within the PDFs may be adapted and re-used for non-commercial purposes, provided I am attributed in the re-use. I am hopeful this will promote more use of the text in educational contexts, as I know there are many professors of Education who use the book in educational technology-related courses, and enable more readers to make a choice about whether or not purchasing the book in its entirety is the right choice.
Click here to go to the Open Version.
Like this post? Subscribe to my feed!